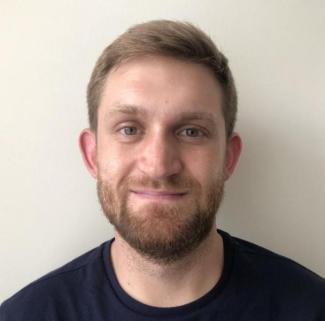 Graduate Student, Department of Chemistry
University of Georgia
Chemistry Building, Room 400
Antibody-drug conjugate (ADC) development has seen recent improvement through employment of targeted conjugate synthesis strategies. Methods that optimize delivery of antibodies, linkers, and conjugated drug compounds have emerged. Through these methods, higher drug conjugation density, increased linker stability, and lower unconjugated antibody concentrations can be achieved. Dual conjugation, a process by which two different conjugated drugs can be delivered, has become attractive for increased ADC potency. In this seminar, a discreet background will be presented to familiarize the audience with these advances. Expedited conjugation through intelligent cross-linker utilization will be presented. Finally, recent strategy of dual conjugation through Formylglycine-generating enzymes, as well as orthogonal Cysteine employment, will be covered.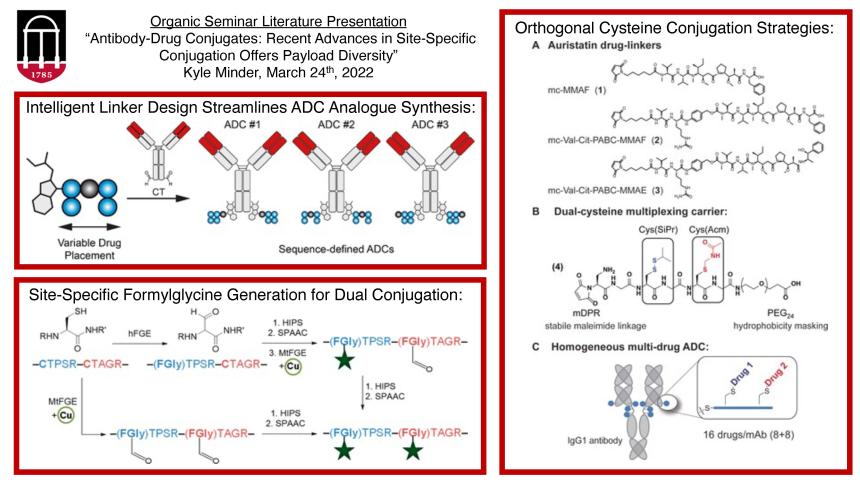 References
1. Boschanski, M.;  Krüger, T.;  Karsten, L.;  Falck, G.;  Alam, S.;  Gerlach, M.;  Müller, B.;  Müller, K. M.;  Sewald, N.; Dierks, T., Site-Specific Conjugation Strategy for Dual Antibody–Drug Conjugates Using Aerobic Formylglycine-Generating Enzymes. Bioconjugate Chemistry 2021, 32 (6), 1167-1174.
2. Walker, J. A.;  Sorkin, M. R.;  Ledesma, F.;  Kabaria, S. R.;  Barfield, R. M.;  Rabuka, D.; Alabi, C. A., Hydrophilic Sequence-Defined Cross-Linkers for Antibody–Drug Conjugates. Bioconjugate Chemistry 2019, 30 (11), 2982-2988.
3. Levengood, M. R.;  Zhang, X.;  Hunter, J. H.;  Emmerton, K. K.;  Miyamoto, J. B.;  Lewis, T. S.; Senter, P. D., Orthogonal Cysteine Protection Enables Homogeneous Multi-Drug Antibody–Drug Conjugates. Angewandte Chemie International Edition 2017, 56 (3), 733-737.
4. Agarwal, P.; Bertozzi, C. R., Site-Specific Antibody–Drug Conjugates: The Nexus of Bioorthogonal Chemistry, Protein Engineering, and Drug Development. Bioconjugate Chemistry 2015, 26 (2), 176-192.
5. Beck, A.;  Goetsch, L.;  Dumontet, C.; Corvaïa, N., Strategies and challenges for the next generation of antibody–drug conjugates. Nature Reviews Drug Discovery 2017, 16 (5), 315-337.