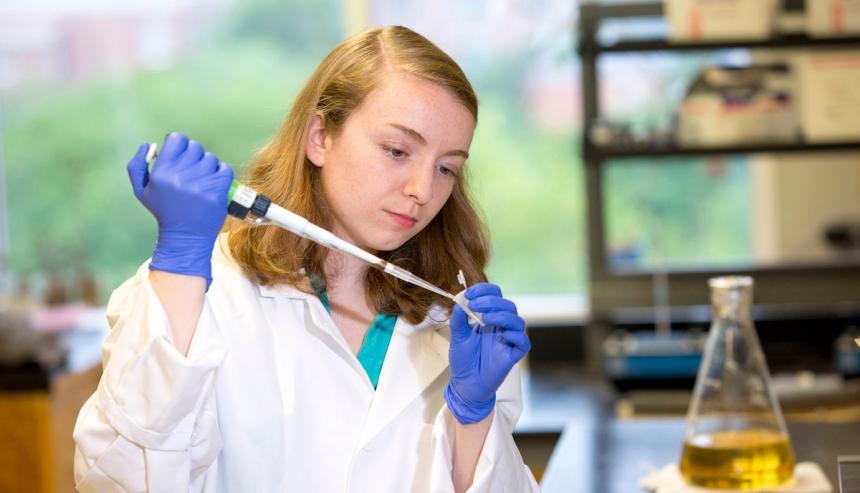 Chemistry Courses at UGA
Chemistry is a foundational science for many programs and majors at UGA.  Our department offers four different courses for first-year students, numbered 1210, 1211, 1311H, and 1411. Detailed information on these courses can be found here.
Selecting the proper first-year course is a critical decision.  We encourage all incoming students to take the short Chemistry Diagnostic Test, the results of which provide excellent guidance in making this decision. In particular, for many students the decision between Chem 1210 versus Chem 1211 is vitally important.  Advice on how to make this decision can be found here.
After completing first-year chemistry courses, students often continue their studies by taking organic chemistry courses and ones beyond.
Advanced Placement
Students who have taken AP Chemistry courses and obtained a score of 3 or higher are eligible to bypass some first-year course levels and obtain credit.  Discuss this with your academic advisor directly.
Additional Information
Our website contains a wealth of information about undergraduate chemistry.  We encourage you to visit these pages and learn more!
Please check out the FAQ's for answers to common questions about REGISTRATION, TRANSFERS, SUCCESS STRATEGIES, the CHEMISTRY DIAGNOSTIC TEST, and information for PARENTS.  Some students take CHEM 1110 to fulfill a science area requirement.   The "chemistry course listing" provides a description of all chemistry courses.