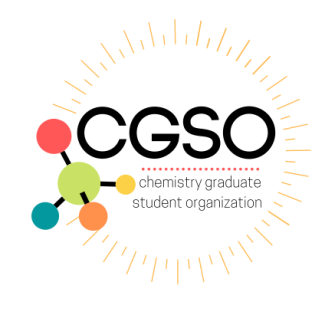 The Chemistry Graduate Student Organization's (CGSO) Networking Committee will host an inaugural Career Day Event, "How Do I Utilize My Degree in Industry?," on Thursday, March 31, ​2022, from 4:00-7:00 PM. Speakers will present via Zoom, but there will be an in-person meeting space in Room 400 of the Chemistry building to encourage discussion and networking.  This event offers an opportunity to meet industry professionals as well as learn how to utilize your skills in the job market.
Dr. Holly Jones of the Northeast Georgia Health System will be the keynote speaker. Other speakers include Dr. Eva Heintz of Solvay Corp and representatives from ORISE Fellowship Program and the Georgia Bureau of Investigation.
Light refreshments will be served for those choosing to attend in-person. Attendees are highly encouraged to register at the link below. As an added incentive, the first 25 students to arrive at this event will receive free CGSO merch! If you have any questions or concerns, please email jana.carpenter7@uga.edu. 
Register with the link or QR code:
https://zoom.us/meeting/register/tJ0kf--prz0vEtzKQlfsDMI_28__A5DDtk4M
QR Code: