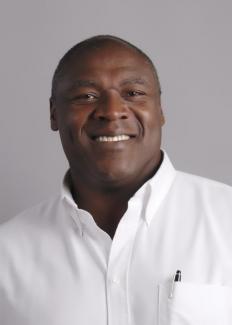 Dr. Gregory Robinson, UGA Foundation Professor in the Department of Chemistry, has been elected to the National Academy of Sciences. In making the announcement to Prof. Robinson's colleagues in the Chemistry department, Department Head Prof. Gary Douberly said "This is an incredible career achievement that is due to the spectacular science that has consistently come from his laboratory, along with his exemplary dedication to education and service to the scientific community."  UGA's Provost, Dr. S. Jack Hu, noted of the new Academy members that "This is one of the highest honors a scientist can earn, and it reflects the far-reaching impact of their work and the high regard their peers have for them."
Prof. Robinson joined the Department of Chemistry faculty in 1995.  He is the recipient of the Lamar Dodd Research Award and was named a University Foundation Professor. He is the lead faculty member coordinating UGA's participation in the Aspire Alliance IChange Network, a comprehensive effort to increase faculty diversity and the use of inclusive teaching practices in STEM fields.
Research conducted by Prof. Robinson and his team in the field of Organometallic Chemistry has advanced fundamental understanding of the structure, bonding and reactivity of elements such as aluminum, silicon, phosphorus and sulfur. These elements are abundant on earth, and Robinson's work has shown that a number of them can perform some of the same commercially important chemical transformations as less abundant and more expensive elements.
Prof. Robinson's stellar career extends far beyond his work at the University of Georgia. He has been a consultant or panelist for the National Science Foundation and the Ford Foundation, sits on the editorial boards of seven chemistry journals, and has chaired panels at regional and national meetings of the American Chemical Society. In 2017, he was named a Fellow of the Royal Society of Chemistry, the largest organization in Europe for advancing the chemical sciences. He also has received the Humboldt Research Award, the American Chemical Society's F. Albert Cotton Award in Synthetic Inorganic Chemistry, the National Science Foundation's Award for Special Creativity, the Percy L. Julian Award of the National Organization of Black Chemists and Chemical Engineers, and the SEC Faculty Achievement Award.
"I remain humbled by this most prestigious honor," Robinson said. "Being elected to the National Academy of Sciences brings substantial attention to the importance of fundamental chemistry research. Perhaps more so than any other time in recent memory, science must be valued and supported.
"Regarding my election to the NAS, such accolades are always team efforts, and I have been fortunate to have worked with some exceptional co-workers, most prominently Dr. Yuzhong Wang, senior research scientist, here at UGA. Moreover, my research program has always been greatly supported by the senior administration of the University of Georgia," he added.
Please join us in congratulating Prof. Robinson on this outstanding honor!
Read more about Prof. Robinson and other UGA faculty who have received this honor at UGA Today. To learn more about Prof. Robinson, his research, and publications, visit his page at https://chem.uga.edu/directory/people/gregory-h-robinson.