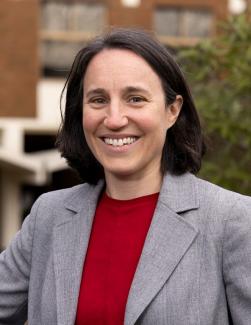 Dr. Melanie Reber, assistant professor in the UGA Department of Chemistry, has been named one of two Innovation Fellows for Spring 2021. Launched as part of the University of Georgia's campus-wide Innovation District initiative, the semester-long fellowship helps faculty align their research activities with industry needs and bring their discoveries to the marketplace.
Dr. Reber is developing a cavity-enhanced, two-dimensional spectroscopy that uniquely combines precision management and ultrafast lasers for molecular-level examinations. Reber previously participated in UGA I-Corps, exploring potential applications and markets for her technology including quantum computing. 
To learn more about Dr. Reber's work and the Innovation District initiative, read the full article in UGA Today.