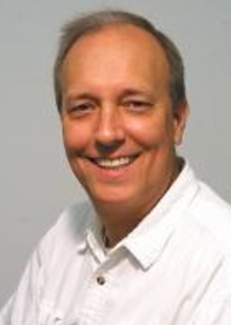 Dr. Richard Morrison, associate professor of Chemistry, has been named a Josiah Meigs Distinguished Teaching Professor, the university's highest recognition for excellence in instruction.
"The 2020 Meigs Professors draw on their expertise as leading scholars and researchers to engage students with innovative instruction that helps them thrive, both during their time on campus and after graduation," said S. Jack Hu, the university's senior vice president for academic affairs and provost. "The University of Georgia is one of America's most highly regarded public universities thanks to outstanding faculty members such as these."
Morrison is known for pushing his students beyond their current capacities in an effort to prepare them for the challenges of their chosen careers in chemistry and health care. He has made transformative changes to UGA's organic chemistry instructional laboratories, where students participate in inquiry-based, multi-outcome experiments with unique observations and individual outcomes to represent work being done in modern research laboratories. Not only is Morrison's curriculum internationally recognized, but he has helped to secure over $1 million to renovate the current Chemistry Building with 21st century state-of-the-art instrumentation.
Morrison has been recognized by the Golden Key National Honor Society as an outstanding professor and the American Chemistry Society as both Northeast Georgia Chemist of the Year for Research and as a recipient of the George Philbrook Award for Outstanding Undergraduate Teaching. His UGA recognitions include the Sandy Beaver Teaching Excellence Award, the Lothar Tresp Outstanding Honors Professor, the J. Hatten Howard Award and the Student Government Association Outstanding Professor Award. Morrison has conducted laboratory research with undergraduates that was published in international and American Chemical Society journals. He has presented his research, accompanied and assisted by his undergraduate researchers, at national American Chemical Society meetings and at the Georgia Bio Innovation Summit. His research has resulted in two U.S. patents.
The Chemistry Department congratulates Dr. Morrison on this richly deserved honor.