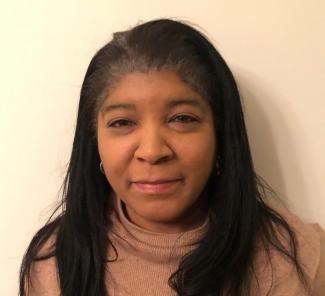 Cynthia R. Martin (Renea)
has joined the UGA Chemistry Department as the new Assistant to the Directors of General and Organic Chemistry.  Renea will be the lead administrator for first- and second-year chemistry education, reporting jointly to Prof. Richard Morrison, Director of Organic Chemistry Education, and Dr. Suzanne Ellenberger, Director of General Chemistry Education.  She'll work in the Chem 601 office. 
Renea comes to the Department after seven years as an administrator in the UGA Testing Services Department.  While there, she oversaw a budget of over $700K, and was responsible for managing accounts, budgets, payroll, and expenses for the organization, while serving as an assistant to the Director and Coordinators of Testing.  Prior to that, she was a Budget Analyst for the UGA Independent and Distance Learning (IDL) Program, where she oversaw a $2M budget, oversaw daily operations of the office, and managed payroll and hiring.
Renea and her husband are both sports enthusiasts and live in Winterville.