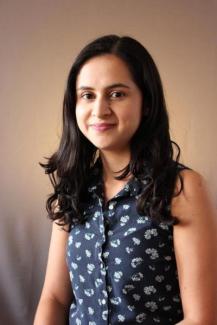 Graduate Student, Department of Chemistry
University of Georgia
ONLINE ONLY
In 1963 solid-phase peptide synthesis (SPPS) was introduced by Merrifield. Since then, the chemical synthesis of short peptides became routine. However, synthesis of long peptides remains difficult, being time demanding and offering lower yields as the size of the desired chain increases. Likewise, the synthesis of small proteins was not possible until the development of Native Chemical Ligation (NCL), a technique for ligation of peptides to produce longer polypeptides/proteins. Nonetheless, NCL it is highly restrictive and often offers poor yields in comparison with recombinant expression, the standard method for protein synthesis. SPPS performed manually takes between 60 and 100 minutes for the incorporation of each amino acid. Automated, commercially available batch systems are significantly faster, yet one reaction cycle still takes approximately 15 to 30 minutes. Recently, combining flow-based chemistry with the traditional SPPS methods has enabled the development of the automated fast flow-based peptide synthesis (AFPS). This method allows the incorporation of one amino acid to the peptidyl chain in less than a minute and permits the synthesis of polypeptide chains up to 164 residues in length. Small synthetic proteins produced by AFPS now are synthesized in hours and exhibit native biophysical properties and functions compared to their recombinant homologs. These features of AFPS make it an alternative to the recombinant expression of proteins for production of small proteins, especially when the incorporation of non-canonical amino acids is desired.
References
[1] Hartrampf, Nina, et al. "Synthesis of proteins by automated flow chemistry." Science 368.6494 (2020): 980-987.
[2] Mijalis, A., Thomas, D., Simon, M. et al. A fully automated flow-based approach for accelerated peptide synthesis. Nat Chem Biol (2017): 13, 464–466.
[3] Simon, Mark D., et al. "Rapid flow‐based peptide synthesis." ChemBioChem 15.5 (2014): 713-720.